One-Backbone: The end of the isolated solution
Do you also know this situation from your increasingly digitalized showroom? Despite various digital touchpoints in the showroom, you are not yet offering your customers a real experience because digital surprise moments are missing from the customer's point of view. Activities cannot be transferred across different devices or to the user's end device - the resulting switching between devices interrupts the digital experience. In addition, while the various stand-alone solutions collect a large amount of data about your customers, it cannot be directly attributed and leveraged to the buyer experience. Measurability along the customer journey is difficult and merging the data after the fact causes you high costs.
Our "one backbone" approach and overall concept is able to holistically and sustainably optimize the circumstances of your current digital showroom. For your customers, this means an improved experience and for you, optimized measurability of data while reducing costs.
Integrated digital customer journey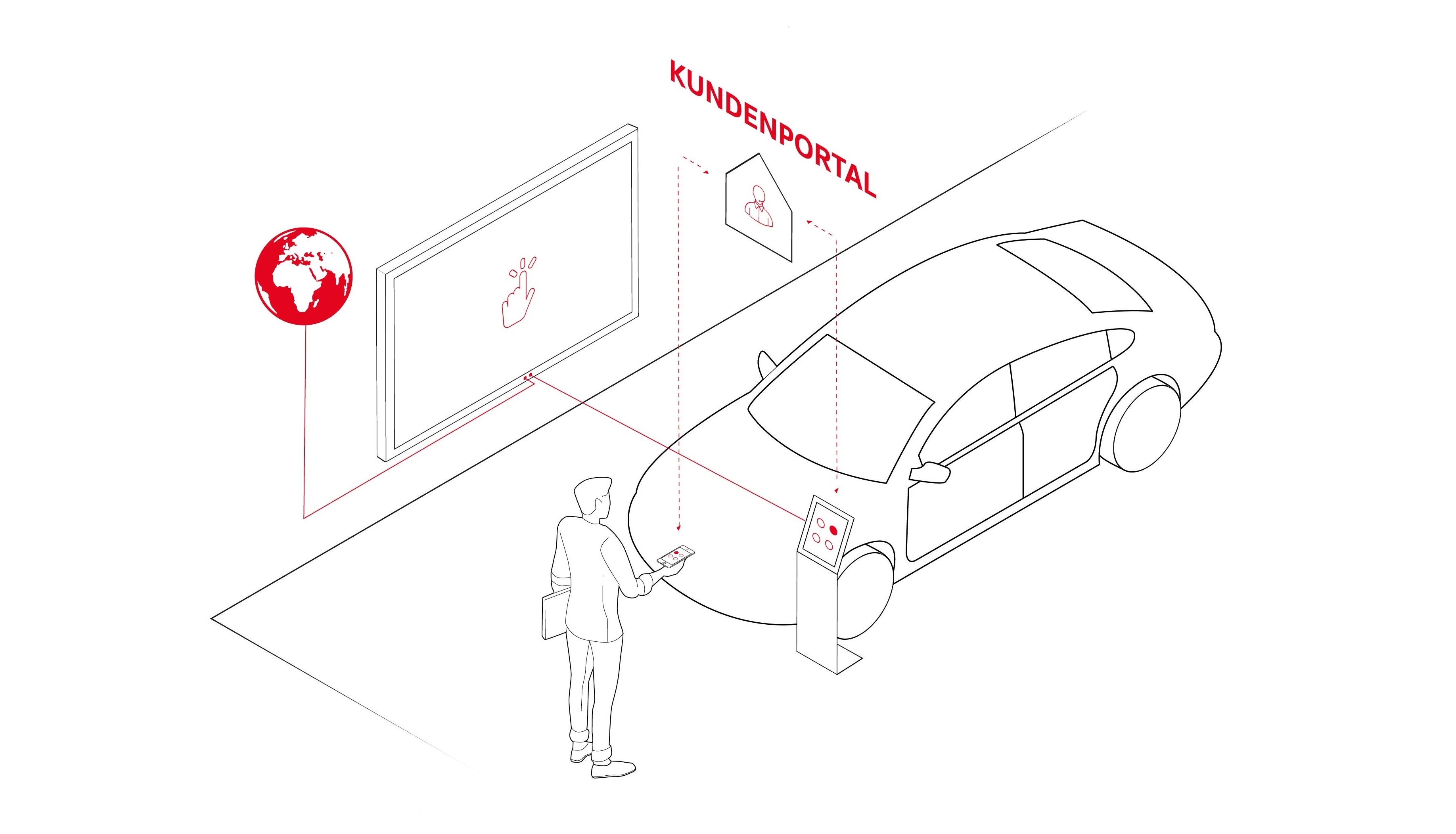 Nowadays, customers collect information about products that interest them over a longer period of time. To do this, they use sources on the Internet such as manufacturers' websites, comparison portals, Instagram or Facebook. A digital showroom enables customers to take the information they have already gathered into the dealership and combine it with the digital elements on site. This creates a seamless transition in the search for information - an added value for both customer and dealer, as it allows the needs of the prospective customer to be addressed individually.
Example: Our digital, multimedia vehicle information displays can be equipped with additional, optional content-to-go via the customer's smartphone. Here, a link can be established with the customer portal to which the customer has logged in. This enables a seamless customer journey between different digital touchpoints and versatile information for the interested party.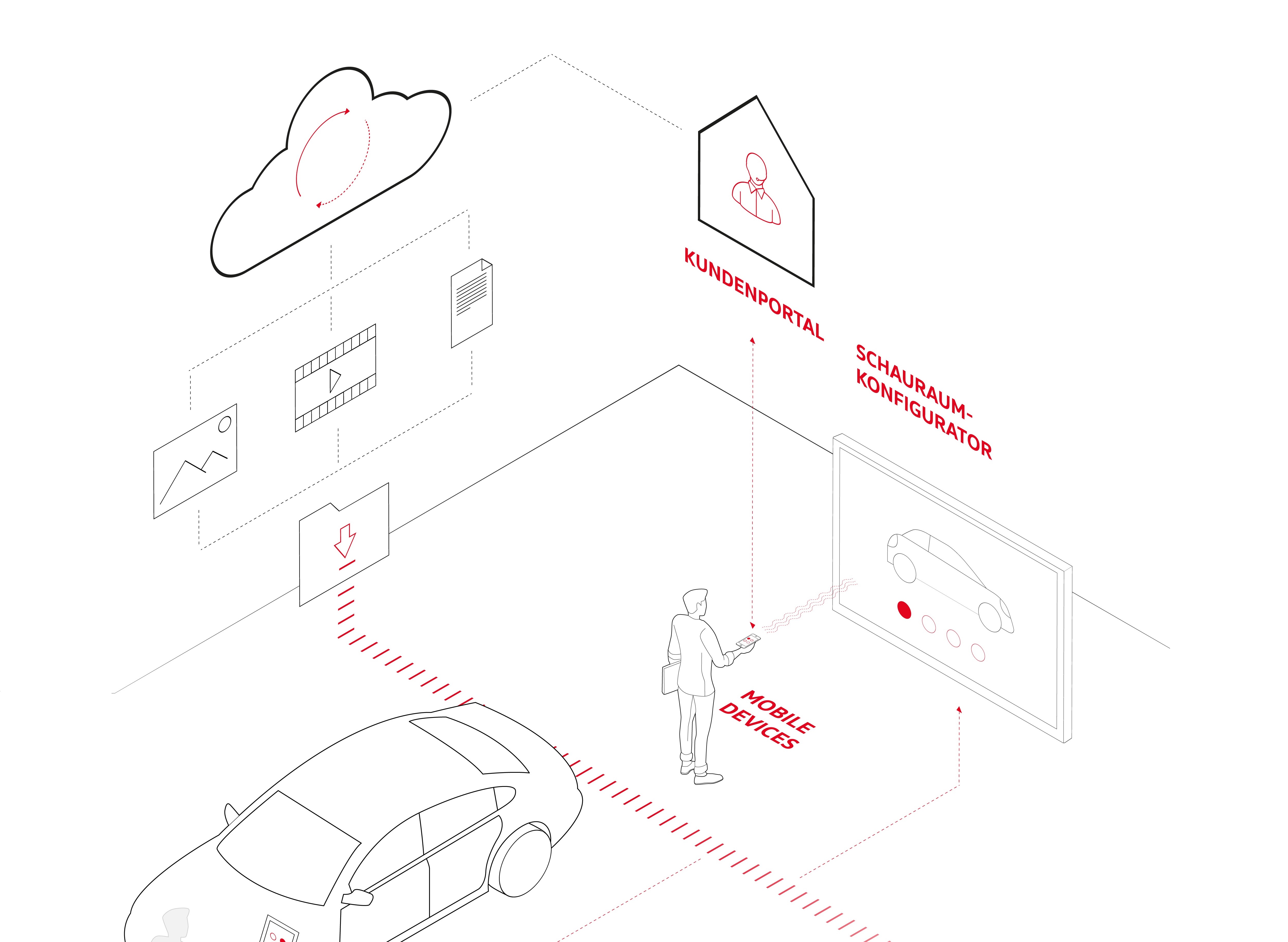 One-Backbone: The end of the isolated solution
Various components of the showroom are connected to the "one backbone". This means that up-to-date data can be uploaded at any time and is immediately available at all touchpoints. Customer interactions at the digital elements are tracked and collected centrally on site. This means that customer-specific information can also be accessed on other devices and contribute to an improved customer experience.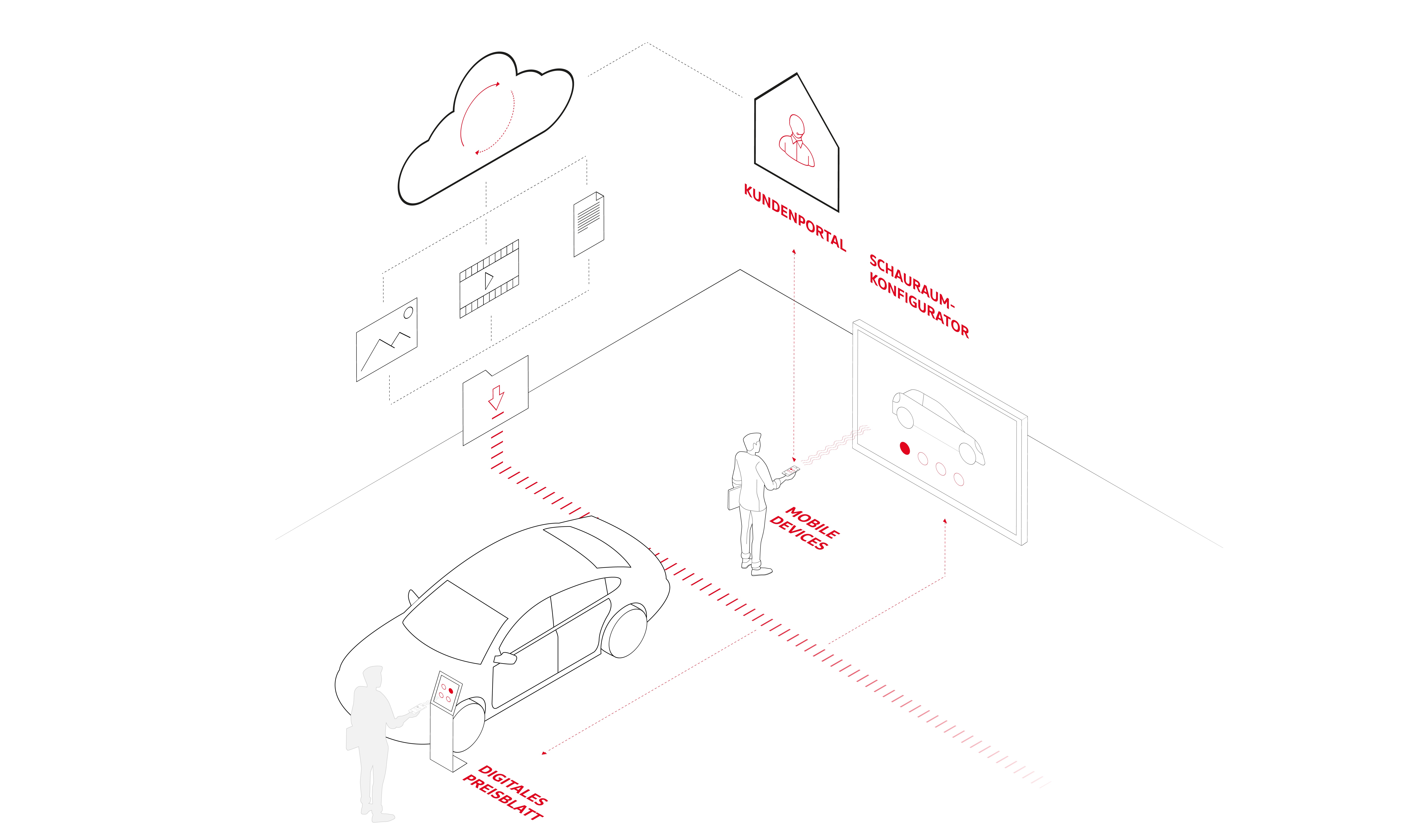 This integrated digital customer journey and user experience represents a real innovation. The Vision Store Concept with "One-Backbone" enables the integration of manufacturers, stores and retailers in one system. A wide variety of interfaces and databases can be connected to this system in order to supply different digital touchpoints with content.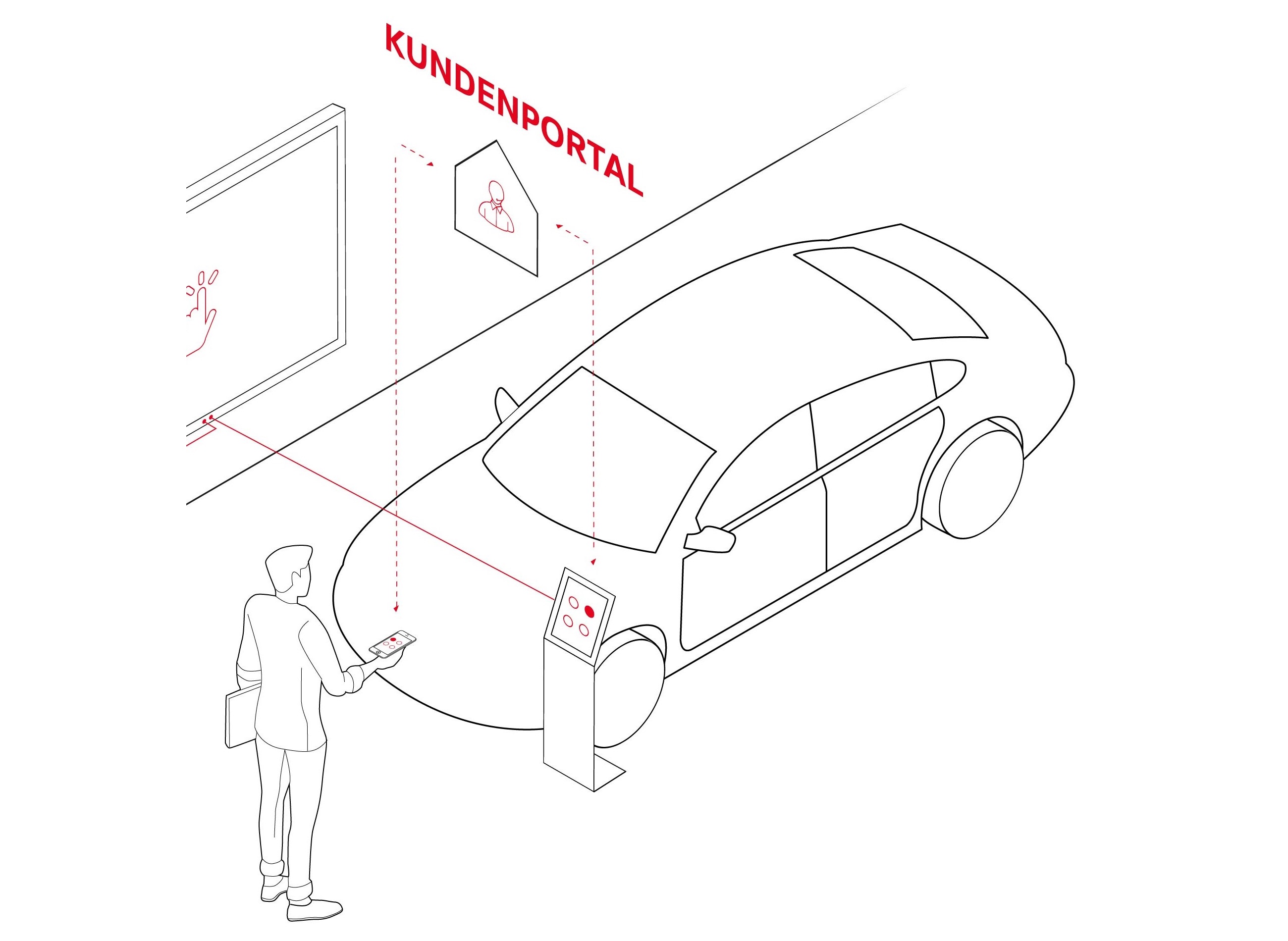 Thanks to proven standard "One-Backbone" software, both the number of operations and the international application (markets) are easily scalable. Modular extensions with additional POS functions are easy to implement at any time. This creates further experiences for the potential buyer, such as "bring your own device" concepts. Thanks to the fully automated update management, up-to-date content is always available on all connected digital touchpoints. A simple rollout and support concept convinces retailers and increases the willingness of sales staff to actively use digital touchpoints at the POS when interacting with customers.
The future makers

Consileon Business Consultancy
We accompany your projects from strategy to implementation and rollout. Our specialties are agile management, process consulting, rollout, CRM and VR.

B12-Touch
We develop, distribute and support innovative solutions for multitouch and digital signage applications - with our own powerful backend.