Vitra Urban Living
Vitra EuroShop innovative showroom concept "Artemis Automotive"
Vitra installed the imaginary small town "The Village" with a plaza and five stores at the EuroShop trade fair in order to solve current challenges in the field of shopfitting in an exemplary manner through individual retail concepts. One of these stores was the trend-setting InnerCity Car Showroom "Artemis Automotive". Instead of displaying many vehicles, this showroom focused on the digital in-store experience. The personal dream car was thus presented to visitors in an innovative way.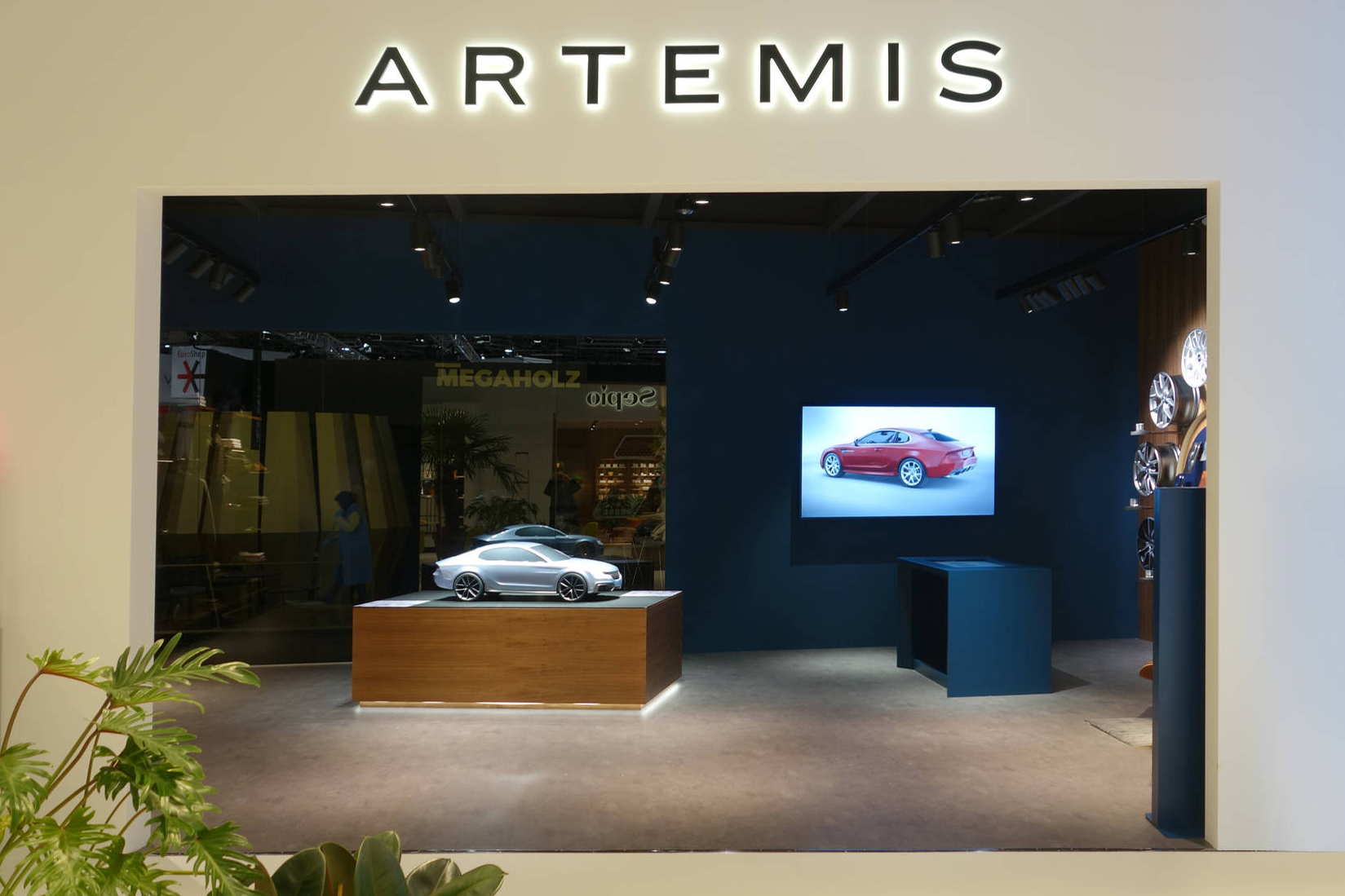 The dream car
In the intuitively designed showroom, visitors had the opportunity to put together their dream car step by step together with dealer sales consultants. The key equipment features - wheel rims, paint finishes, leather and fabrics for the interior trim - could be viewed and experienced haptically via a display on the wall. The selection was transferred to the digital model simply by touching it or by selecting it via a circle on the multitouch table. Its high resolution provided a lifelike product experience.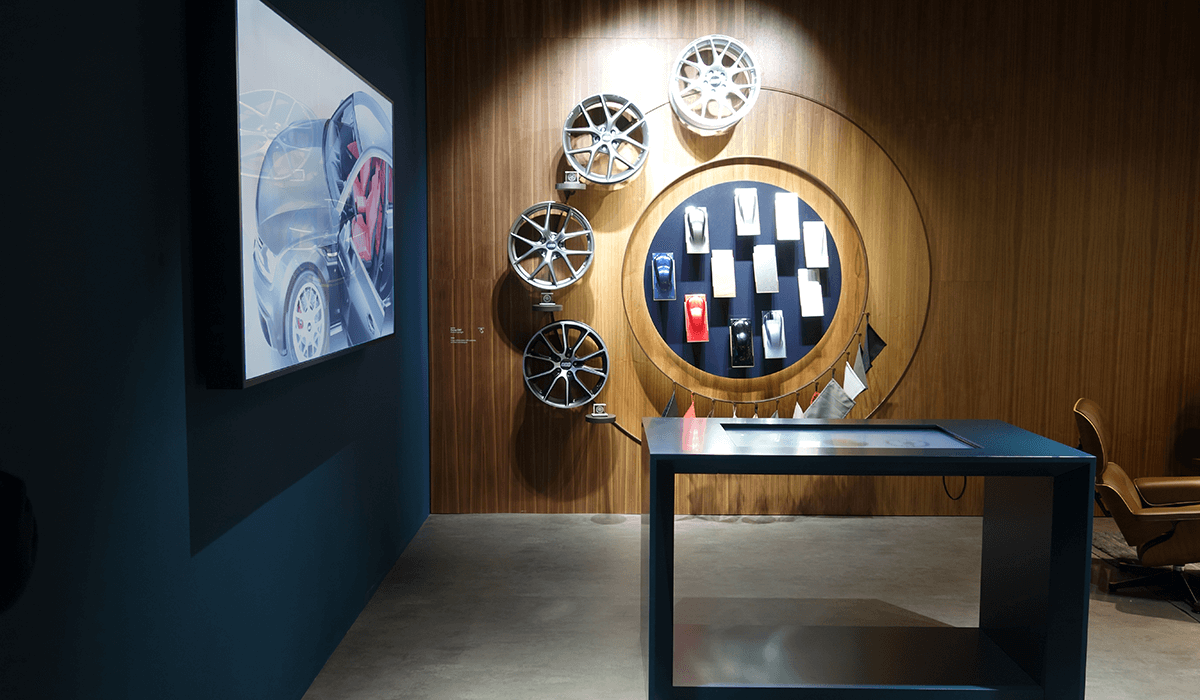 The virtual vehicle model provided visitors with technical details and information. By means of augmented reality, the exhibited vehicle was brought to life on the tablet. The detailed three-dimensional representation on the display provided insights into the technical world of the car, which could not have been illustrated using the real vehicle in the showroom.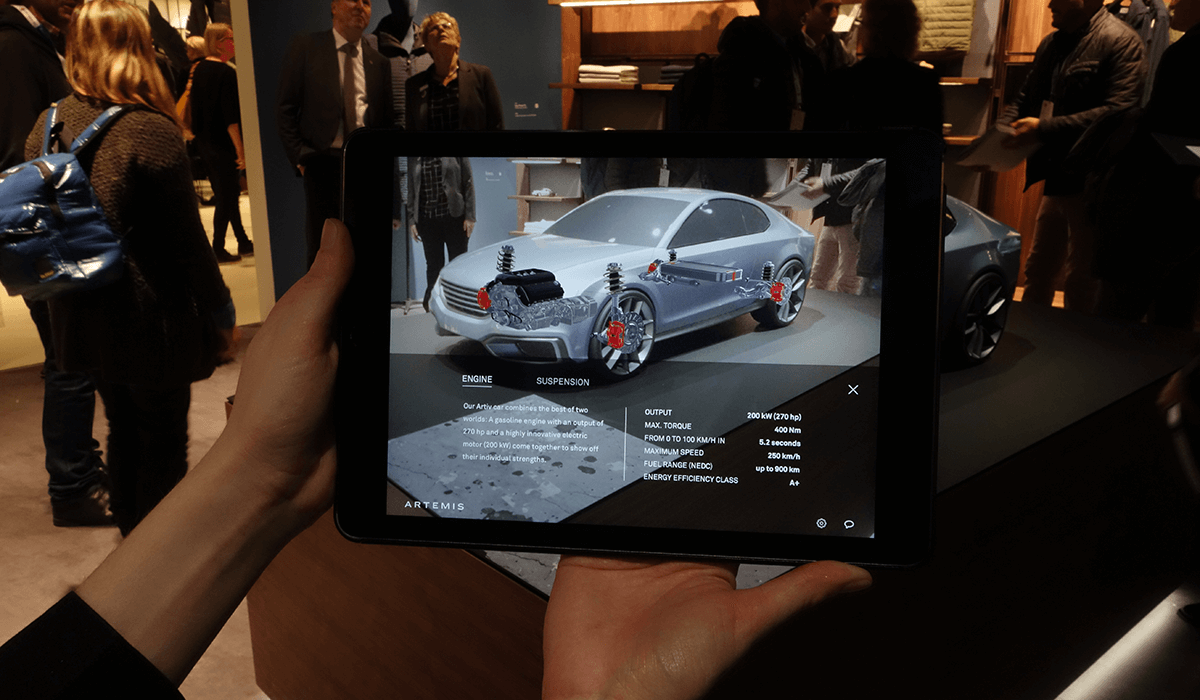 Summary: more real than real
The InnerCity showroom "Artemis Automotive" allowed visitors to experience and exemplify the entire spectrum of a sales process through a combination of precious haptic materials and high-quality digital content in a very small space. The resulting vehicles were not only more customized than real vehicles could have been, but also more emotionally charged thanks to their richness of detail. More than 2,500 visitors proved on the first day of the trade show that the digital concept and the user experience not only impressed clients, but also trade fair visitors.
The future makers

Consileon Business Consultancy
We accompany your projects from strategy to implementation and rollout. Our specialties are agile management, process consulting, rollout, CRM and VR.

B12-Touch
We develop, distribute and support innovative solutions for multitouch and digital signage applications - with our own powerful backend.